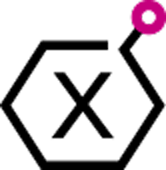 The Smart Toxin Formula
We believe the purity and performance of the product matter. That's why we take the time to double filter our smart toxin with a proprietary XTRACT Technology™ process.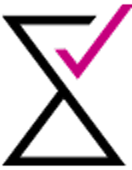 Treatment After Treatment*
Our unique formula removes unnecessary proteins so the active ingredient contains only what is needed to smooth frown lines, treatment after treatment.* Time is on your side, and so are we.
Before receiving XEOMIN, tell your doctor about all of your medical conditions, including if you:
have a disease that affects your muscles and nerves (such as amyotrophic lateral sclerosis [ALS or Lou Gehrig's disease], myasthenia gravis or Lambert-Eaton syndrome)
have had any side effect from any other botulinum toxin in the past
have a breathing problem such as asthma or emphysema
have a history of swallowing problems or inhaling food or fluid into your lungs (aspiration)
have bleeding problems
have drooping eyelids
have plans to have surgery
have had surgery on your face
are pregnant or plan to become pregnant. It is not known if XEOMIN can harm your unborn baby.
are breastfeeding or plan to breastfeed. It is not known if XEOMIN passes into breast milk.
Tell your doctor about all of the medicines you take, including prescription and over-the-counter medicines, vitamins and herbal supplements. Talk to your doctor before you take any new medicines after you receive XEOMIN.
Using XEOMIN with certain other medicines may cause serious side effects. Do not start any new medicines until you have told your doctor that you have received XEOMIN in the past. Especially tell your doctor if you
have received any other botulinum toxin product in the last four months
have received injections of botulinum toxin such as rimabotulinumtoxinB (MYOBLOC®), onabotulinumtoxinA (BOTOX®, BOTOX® COSMETIC) and abobotulinumtoxinA (DYSPORT®) in the past. Be sure your doctor knows exactly which product you received. The dose of XEOMIN may be different from other botulinum toxin products that you have received.
have recently received an antibiotic by injection
take muscle relaxants
take an allergy or cold medicine
take a sleep medicine
Ask your doctor if you are not sure if your medicine is one that is listed above. Know the medicines you take. Keep a list of your medicines with you to show your doctor and pharmacist each time you get a new medicine.